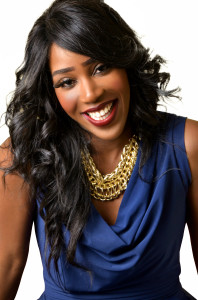 Dr. Peace Amadi, also known as The Social Media Shrink, is a psychology professor and mental health expert who specializes in social media. Dr. Peace helps people use social media more consciously in order to prevent the negative impacts it can leave on their self-esteem and relationships.
Book Dr. Peace to share about the impacts of social media with your audience!
BIO. Dr. Peace received her doctorate in psychology (Psy.D) from Azusa Pacific University and her BA in psychology from UCLA. She is also the curator of The Pink Couch blog & channel (an online community that promotes mental health, beauty & style),  the co-founder & director of The Ruby Project (a non-profit for abused women), and a former beauty queen (Miss Nigeria in America). Stay connected with her on twitter & instagram!